If you have God on your side, everything becomes clear.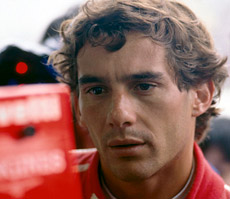 Winning is the most important. Everything is consequence of that.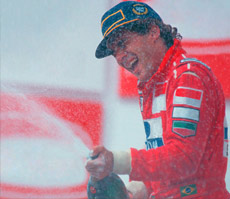 You will never know how a driver feels when he wins a race. The helmet hides incomprehensible feelings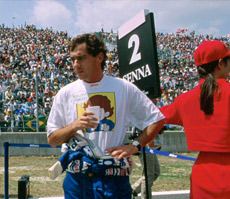 Racing, competing, it's in my blood. It's part of me, it's part of my life, I have been doing it all my life and it stands out above everything else.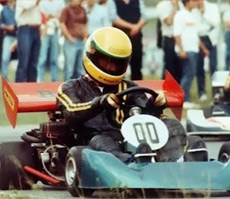 A Tribute to Life

Network

&nbsp

Talent and motivation that he possessed were unbelievable, humanity and courage separated him from others. His passion and spirit will serve as an example for generations to come.
Ayrton Senna will remain a myth forever.
God gives me strength. Life is a present that God has given us and we must treat it with care and respect.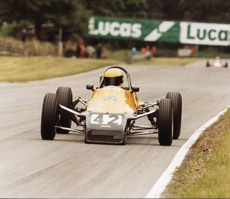 I was already on pole, then by half a second and then one second and I just kept going. Suddenly I was nearly two seconds faster than anybody else, including my team mate with the same car.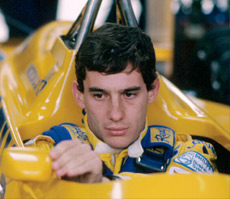 You must take the compromise to win,or else nothing. That means, you race or you do not.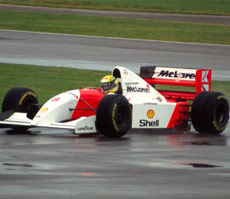 In the great agitation of the start you need to think of everything.You cannot look at people around you.It's a mistake to look for familiar faces,even those of your own mechanics.People imagine the start is a terrible thing,your heart beating incredibly fast and your brain about to explode.But it is an absolutely surreal moment.It's like being in a dream entering another world.The spirit lets go and the body is free.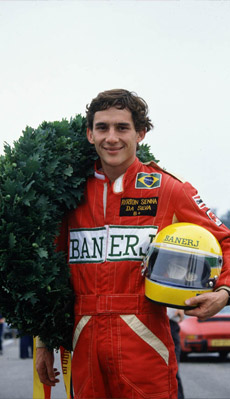 I want to live fully, very intensely. I would never want to live partially, suffering from illness or injury. If I ever happen to have an accident that eventually costs my life, I hope it happens in one instant.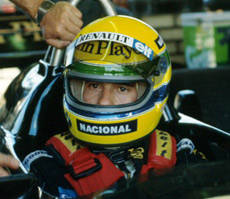 When I'm going to crash the car,I know I'm going to crash.I don't go blind.Some drivers say that they switch off... but I feel what is going to happen.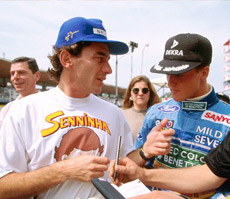 I don't know driving in another way which isn't risky. Each one has to improve himself. Each driver has its limit. My limit is a little bit further than other's.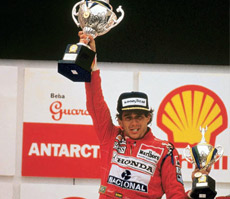 If we want to change something, we must start with the children, through their education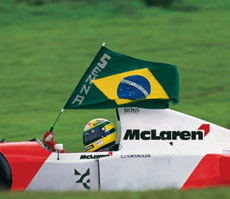 First, it was to get to Formula 1. Then to get a pole position, win a race, be the champion. Little by little, I realised all of these dreams.